ARE TATTOO'S PERMANENT?
Yes. Well, ours are (except the ones Mary gives to little kids, people without ID's, minors, people under the influence, or non tattoo-able folk). And you're going to love it.
We stand by our work, and will touch up anything that didn't heal proper from the original design at our own expense.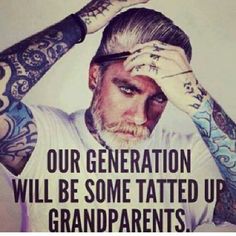 Remember: tattoos are forever, life is not.